20th Annual Dewey Beach Sprint Triathlon
Thank you to EVERYONE who made the 20th Annual Dewey Beach Triathlon a success. The weather conditions were ideal. Morning consultation with the head lifeguard and small chop in the Atlantic Ocean determined a .10 reduction in the .5 mile swim would be in the greatest interest of all participants.
We had some issues with the Women's overall awards based on an athlete switching divisions after the race was completed. We hope that is all sorted out and all winners are satisfied with their standings.
If you have any issues or concerns, please let me know by emailing me at This email address is being protected from spambots. You need JavaScript enabled to view it. . Several racers ordered hoodies that need to be mailed out. Also, a few racers did not receive tshirts.
THANK YOU and see you next year at the 21st Annual Dewey Beach Sprint Triathlon on Saturday, September 16, 2017.
Photos from this years event by Enduro Photo are live and available for free download by all participants. Please Click Here to download.
The Race begins September 17th at 7:30AM!
Race registration is allowed on Friday only at packet pickup, Sussex Familt YMCA, 20080 Church St in Rehoboth, from 3-9 PM. There is no race day registration unless arrangements are made in advance.
For wave start info and other important race info, please refer to out Facebook page.
The 20th Annual Dewey Beach Triathlon is OPEN for registration with lots of great additions to the 2016 event:
DUATHLON
Athletes will now have the option to race a duathlon as a 1/2 mile beach run, 16 mile bike and 3.45 mile run.
AQUABIKE
For those looking to race and not wanting to run you can elect to race in the Aquabike division which features a 1/2 mile swim and a 16 mile bike.
TRIATHLON
As always the feature event will be the triathlon, a 1/2 mile ocean swim, 16 mile bike and 3.45 mile run.
TRIATHLON RELAY
Want to enjoy the beautiful Dewey Beach Triathlon with your friends? Join a relay team for three times the fun!
We are excited to be back for our 20th season at the Dewey Beach Triathlon and look forward to seeing you for the BEST. YEAR. EVER!!!!
Pricing goes up February 1, 2016 so register early to get the best deal!

About the Dewey Beach Sprint Triathlon
The first Dewey Beach Sprint Triathlon was held on September 14, 1996. It was held in the back of what was then called Gary's Surf Spray Café on New Orleans Street in Dewey Beach, Delaware. The after party was held on the roof of the building. Since its inception, the race has been held as a charity event for the Sussex Family YMCA "Campaign for Healthy Kids". The following year it was also held on the same street but quickly outgrew the venue and has been held in the Delaware Seashore State Park ever since. It's a no frills, grass roots community event and a Dewey Beach tradition that brings athletes and their families from near and far to the resort area.
We have simply strived for a safe, enjoyable and fun triathlon with a fast and scenic course while keeping the money within our community by all proceeds going directly to the Sussex Family YMCA.
Clinics & Training Camps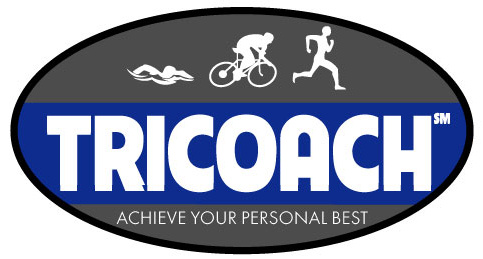 To learn more about TriCoach, CLICK HERE.
All Donations Go to Support the YMCA
Thank you for a great 2015 race. $15,278.00 was donated to the Sussex Family YMCA after all expenses.
The Dewey Beach Sprint Triathlon is a charity event that directly supports the Sussex Family YMCA Annual Campaign. With support provided by the campaign, the Sussex Family YMCA provides the opportunity for everyone in our community to be healthy and thrive regardless of age, income or background. Financial Assistance awarded from the Annual campaign allow children and adults to participate in YMCA programs such as fitness classes, summer camp, pre-school, after school care, swim lessons and many others. The Campaign also allows SFY to continue to provide Water Safety Week and our new Open Water Safety program at Lewes Beach. In 2015, our WSW program, provided over 600 children a week's worth of FREE swim lessons and lifesaving skills. Without events such as the Dewey Beach Sprint Triathlon, the ability to continue such great community programs would be diminished.
Thank you for a great 2014 race. $12,660 was donated to the Sussex Family YMCA after all expenses.